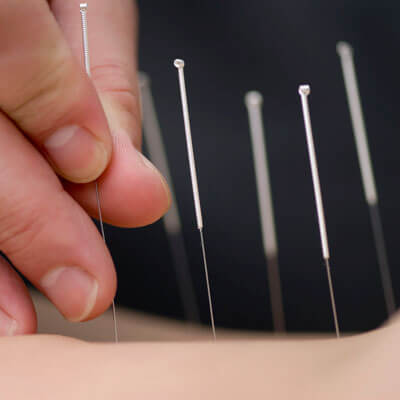 Acupuncture in Bryant
The purpose of acupuncture is to balance your "chi" (or life force). Your life force passes through specific easily identified energy channels throughout the body that are known as meridians. If the flow becomes stagnant, problems begin to arise. These issues can range from pain to poor organ function.
The acupuncturist's job is to stimulate the point to help wake it up. This stimulation automatically helps you to regain the life force in that area as toxins are released and blood flow improves.
Benefits of Acupuncture
Acupuncture is useful in addressing a wide array of health conditions, including
Anxiety
Appetite control
Arthritis
Back pain
Calming of the brain
Depression
Early menopause
Fertility issues
Inflammation
Insomnia
Migraines
Nausea
Sciatica
Sinus congestion
Tinnitus
Weight loss
Acupuncture Promotes Healing in a Gentle Way
Acupuncture is a gentle technique, where tiny, hair-like needles are superficially placed on certain meridians. Most people feel absolutely no sensation during the placement. Many fall asleep during the care itself. At Chiropractic Health Center, we use electrical stimulation in conjunction with the use of the needles. Each visit takes about 30 minutes.
Make an Appointment Today
Most people that try acupuncture for the first time are surprised at how easy and effective it is. It's valuable in hastening pain relief. This advanced healing occurs by getting the excess fluid out of inflamed joints and restoring optimal life force to weak areas. Dr. Tipton would love to welcome you to our Bryant office and help you see the benefits of gentle acupuncture care.
Contact us today for a free consultation!
CONTACT US »
---
Acupunture Bryant AR | (501) 847-7246