About Us
Pain Relief and Wellness Care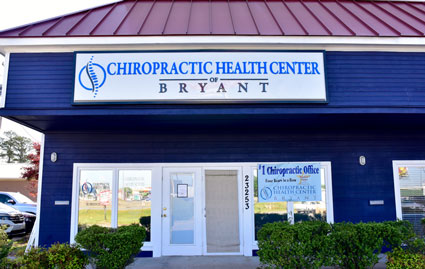 We're known as the friendly and cozy practice that's been delivering results to Bryant residents since 2001. Attention to detail and customized treatment plans provide freedom from pain and dysfunction. Chiropractic Health Center helps families optimize their health in a variety of ways, from precise chiropractic care to experienced acupuncture. Our chiropractic care center is here to make a difference in your life.
Our Philosophy
Our vision is to help every man, woman and child who walks through our door live their best life. Our philosophy is three-fold:
View the patient as a whole—not just as an assortment of body parts.
Place emphasis on the source of the problem, not just on superficial symptoms.
Be conservative with the health of the person that needs your help. Recommend chiropractic first, medicine second, surgery last.
Integrity and Transparency
We pride ourselves on the way we respond to our patients and the expertise that we offer.
Our values include honesty, transparency and integrity. We carry out these principles not only as healing practitioners but as a business as well.
We also stress good communication between our staff and our practice members. Open dialogue is crucial for a good outcome. We want our patients to know that they play an essential role in their healing.
Our Goal Is to Help You Achieve Yours
We want our patients to know that our relationship with them is a partnership in every sense of the word.
Whether you need help with unrelenting jaw pain, or can barely walk due to back pain, we have the tools and expertise to turn things around.
MEET DR. MIRANDA TIPTON »
Come and See Us Today
Dr. Miranda Tipton took over Chiropractic Health Center in 2018 following the retirement of Dr. Terry Simmons, who owned the practice for 18 years. The two worked closely together before Dr. Simmons' exit.
Long-term patients love the similar style that Dr. Tipton uses; she also provides expert acupuncture care. Many enjoy her feminine influence during their visits. Our office features on-site X-rays for your convenience, and almost all insurance is accepted.
Contact our clinic for a free consultation today!
---
About Chiropractic Health Center | (501) 847-7246